Mood: Relaxing
Listening to: Shiny on Light from Saiyuki
I was bored as per usual. Not writing my stories but playing online game. Thought I should just introduce this game.
The game is call Plant Tycoon. Your objective? Well, just grow as much different plants as possible to earn. Mature plants can produce seed if you pollinated it. Mix the pollen around and you get different plants.
In the meantime as you grow your plant, you can catch butterflies. If it is a new species of butterfly, you get to keep it as sample. Other than that, you get $5 out of it.
Also, you have to be aware is there will be bugs if not careful. Make sure you have enough money to buy pesticides. In additional to that, you have other chemicals that allow you to enhance your plants. Example will be the Insta Growth. It actually makes your plant grow in age. Do this if you are too lazy to wait.
This game goes on real time.
SO
, even if you switch off your computer, the game still runs!! You have to be careful, since your plants need constant watering.
Images: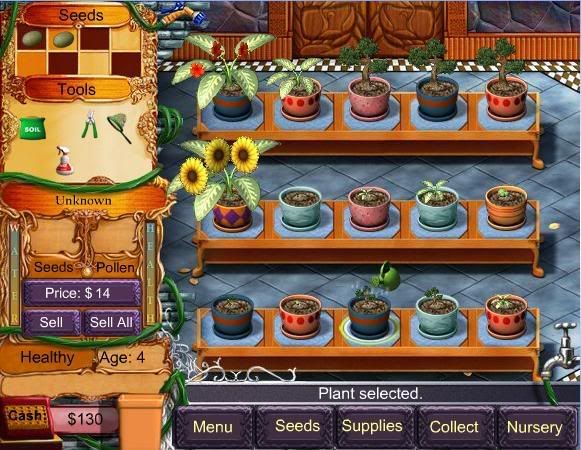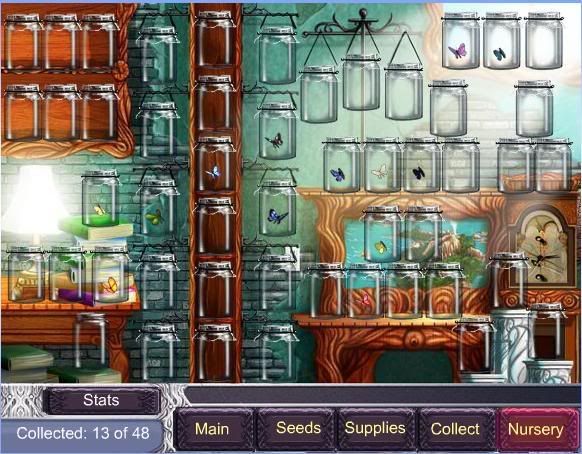 PS. This game is a web version. Therefore there are a lot of things unavailable. Even so, this game is a real fun.